Short Sale Proceeds Interest
IBKR pays interest on Short Sale Proceeds based on the following schedule, calculated on the total short balance of the account.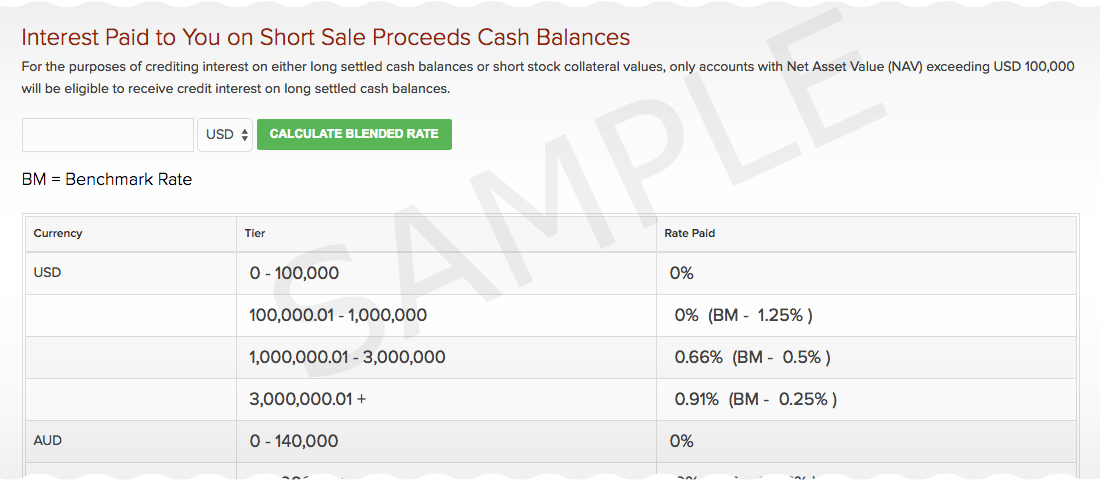 The Short Sale Proceeds Interest rate that IBKR would pay an account with a short balance of USD 5,000,000 is 0.628% (assuming the benchmark is 1.16%), computed as a weighted average of the tiers.

The weighted average rate can be computed on the calculator here.
Net Cost
The net cost/revenue to short AAPL for an account with USD 5,000,000 in short balances is a credit of 0.378%, or USD 0.15 per day, as illustrated in this chart: